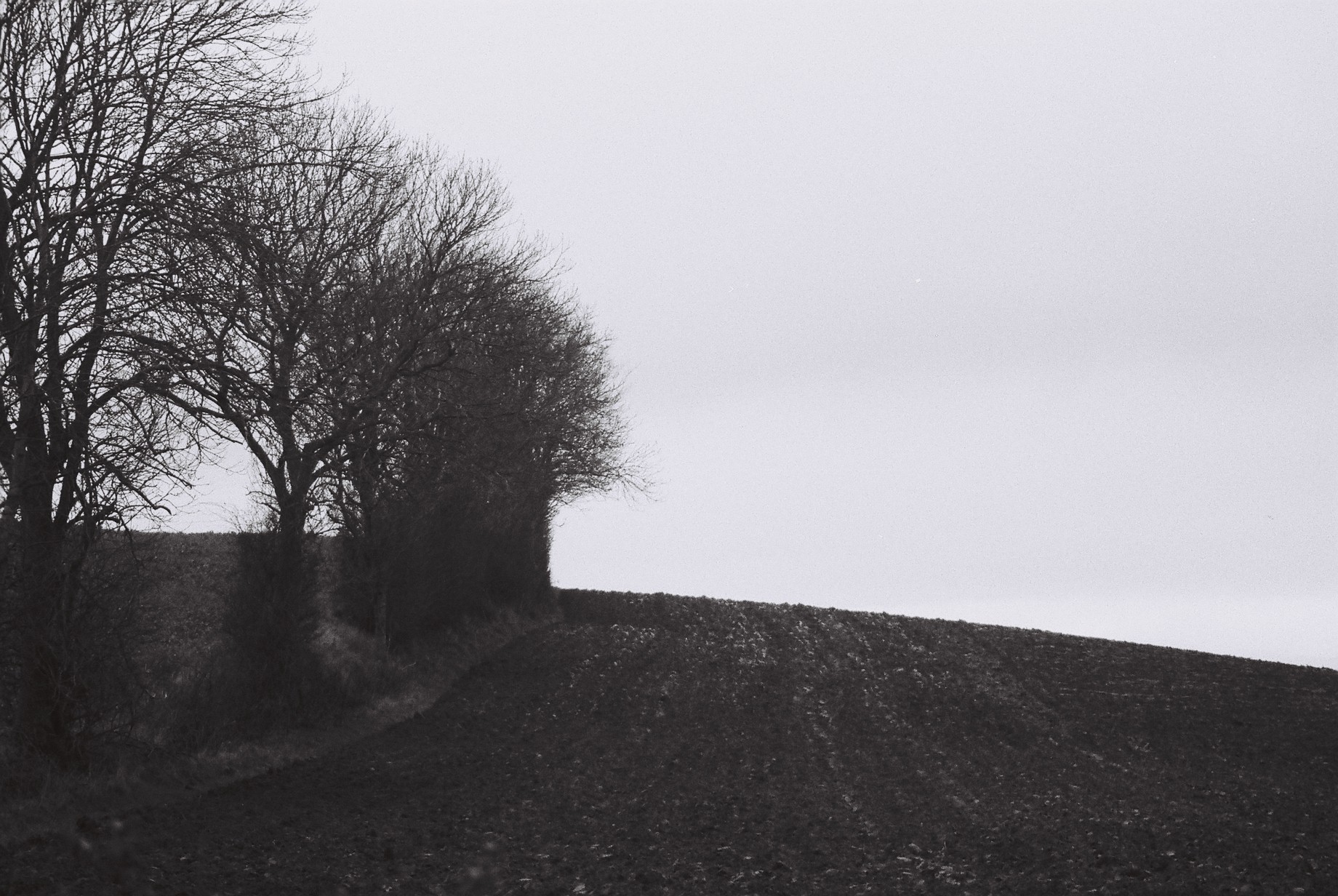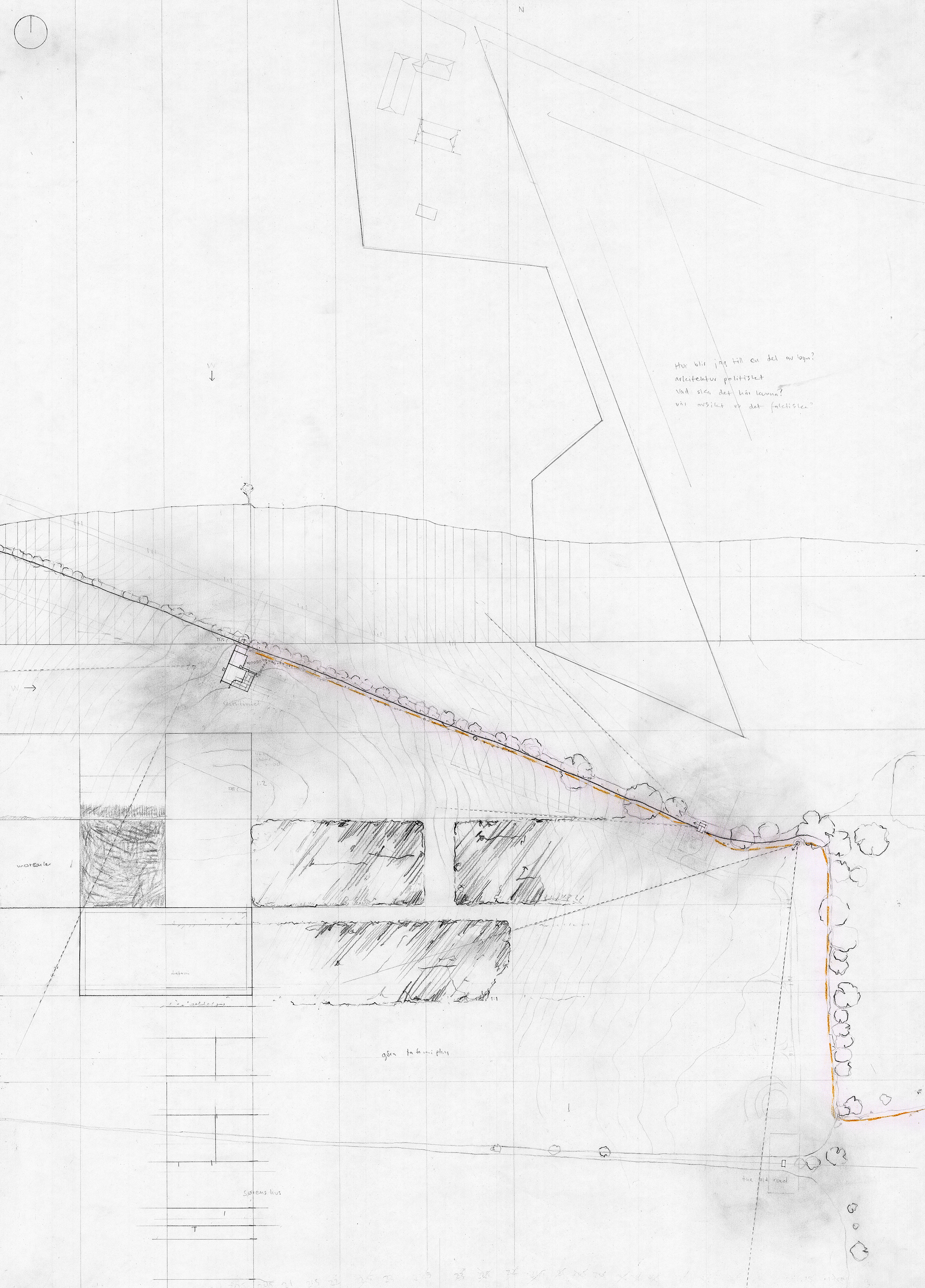 ︎
Trail in the Landscape

The trail or the line is the first marking. The trail marks a division and thus a difference. The line forms the border between yours and mine, city and land, high and low. Some trails are thousands of years old, some new, but they come together in the formation of a network of lines; a cultural landscape is created.

In the outskirts of a danish town, Viby, I found a particularly interesting trail. Located in the northwest of the village it wanders between two rolling fields. It leads me through the path up the fields, walking a thin line between the fallowed landscape. On top with my back towards the trees, immersed in the field, I overlook the landscape marked by generations of human labor. Here one sees growth through history, intensively worked land, through seasons and time.


Like a vessel, I place myself in the landscape, in the path

through time and space,

created to capture the changing intensity of light and seasons.

Within the dwelling, a structural framework was formed, with the ability to host a vast range of living scenarios. Inspired by the mathematical concept of Kyōma tatami and proportion and rhythm found in the surroundings, the dwelling is arranged on a grid system of 1:2, in close connection to the human body. In that philosophy the dwelling is thought of as an open and changing space with movable furniture.

The north section, closely connected to the tree line contains the static areas of the dwelling while the south includes open space extending out in the field. This space can be separated into two rooms through the inclusion of sliding doors. It functions simultaneously as bedroom, workspace and dining area. Inside you experience the traditional Japanese wooden construction connected to vernacular brick construction. In this sense the different building cultures meet each other in the assemblage of materials.